Description
The V666 is a fantastic first person view (FPV) quadcopter from WL Toys. This quadcopter is perfect for shooting high-quality FPV videos. This model is already equipped with a 720p HD camera recording at 30 FPS. It also comes with an anti-vibration mount that assists to create smooth shake free footage. The signal from the camera is sent directly to the LCD screen that mounts to the transmitter and receives the live feed. Thanks to its large size and 6-axis gyro, the model flies steadily in the air making it easier to get the quality footage you desire. The V666 is the ideal platform for budget-minded customers in the market for a large quad to take high-quality FPV video. The V666 can be flown at night as it has jazzy LED underneath lighting. The quadcopter is constructed from light weight durable materials and graphite booms that enhances the crafts power-to-weight ratio. The four rotors are driven by four individual motors protected in plastic housings. The rotor blades are gear driven instead of being connected directed to the motors which relieves the stress on the motors. The moulded foam shell absorbs impacts and protects the blades during collisions with obstacles. The V333 is a ready to fly model that comes complete with a 2.4Ghz transmitter meaning you don't have to worry about signal interference and can fly multiple models in one area. The included 5.8Ghz LCD screen easily attaches to the transmitter allowing you to view live streaming of what the quadcopter can see. You can then remove the memory card and download it on to your PC so you can watch your footage. Please note the colour will be chosen at random.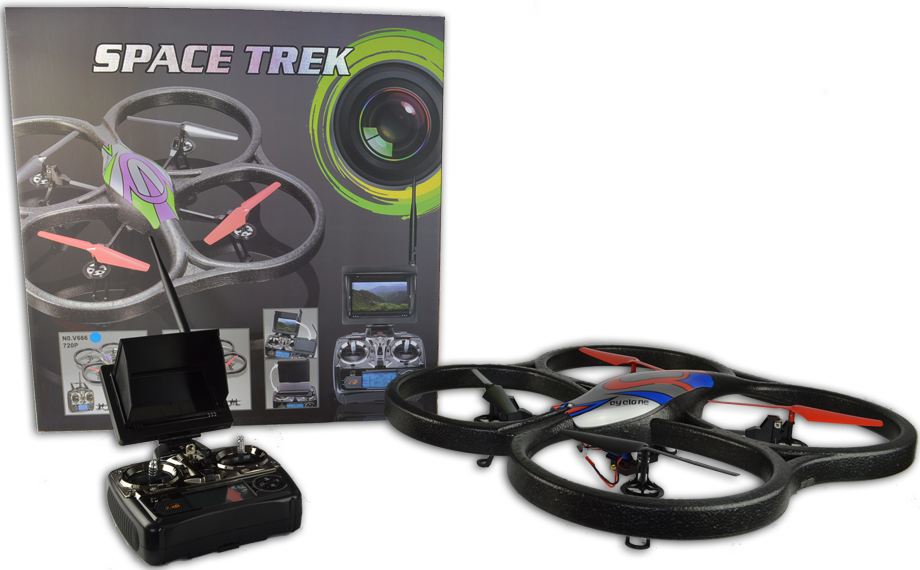 6 AXIS FLIGHT CONTROL SYSTEM
The adjustable gyroscope automatically adjusts the speeds of the rotors to keep the copter stable even in windy conditions.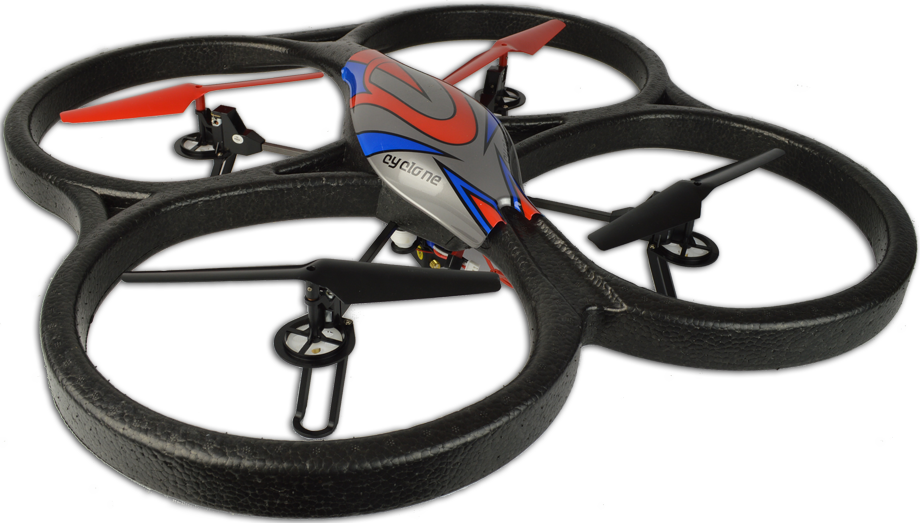 720p HD CAMERA WITH ANTI-VIBRATION MOUNT
The signal from the camera is sent directly to the LCD screen that mounts to the transmitter. The footage is also recorded to the included memory card.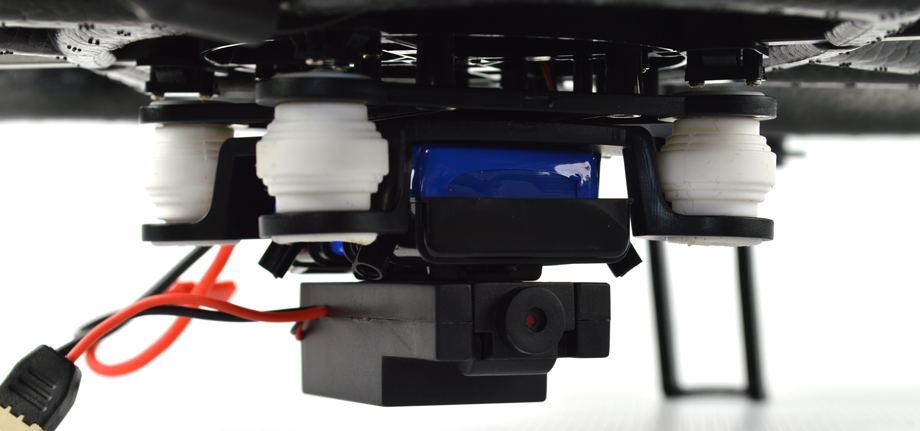 RAISED LANDING SKIDS
Provides extra protection in case of impact when landing.

WORKING LED LIGHTS
Keep track of where you are when flying at night.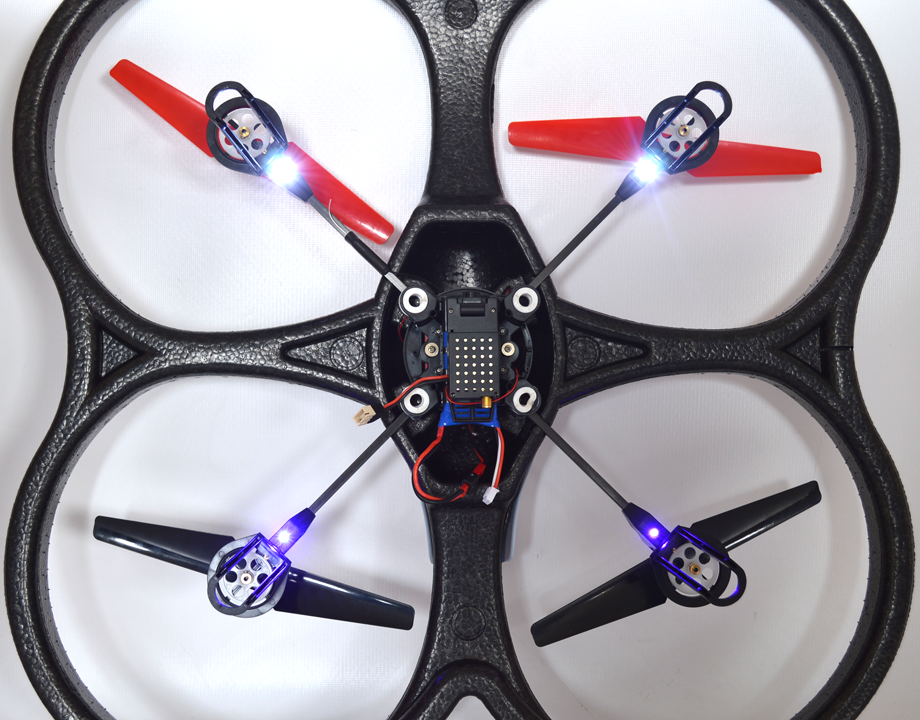 LARGE SIZE
This copter measures 525mm x 525mm x 105mm.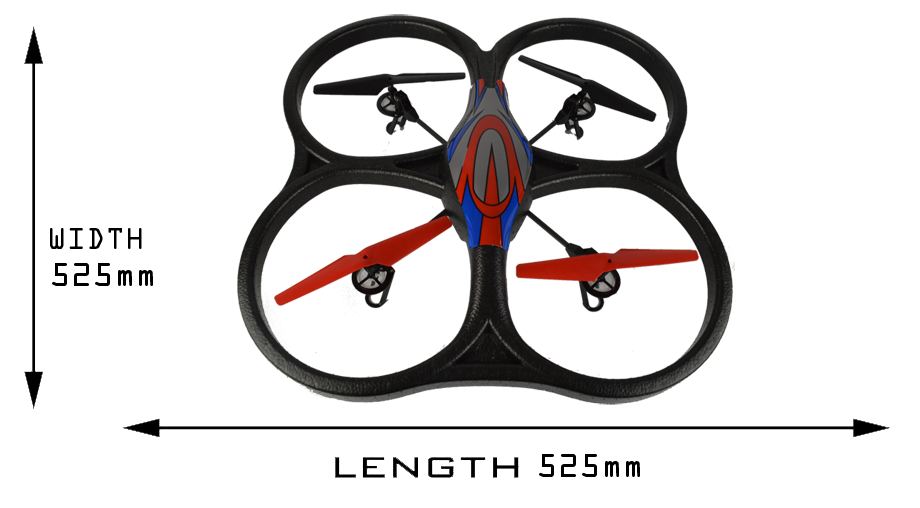 7.4V 1200mAh LITHIUM POLYMER BATTERY
High capacity battery provides longer flight time.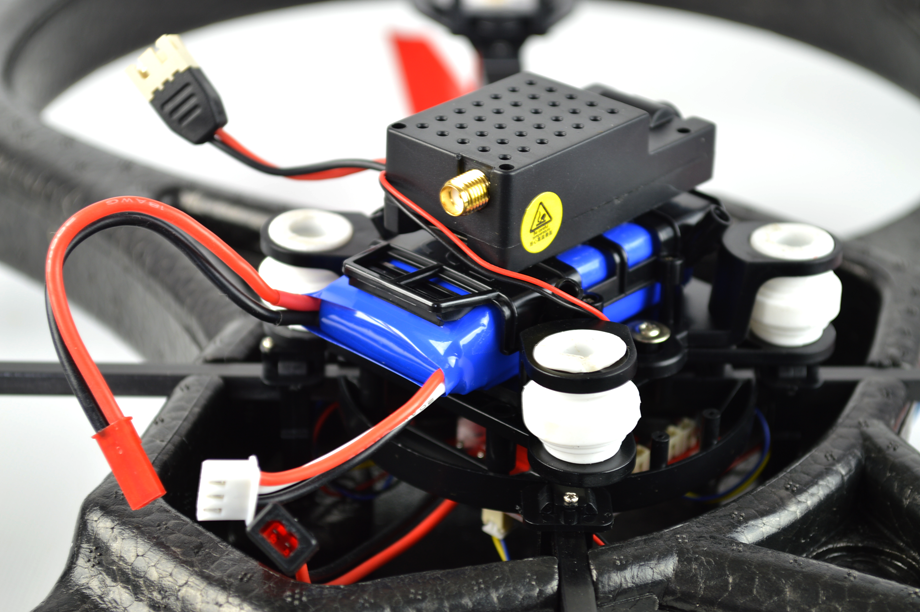 ALL NEW 2.4GHz RADIO TRANSMITTER
All new 2.4GHz radio technology is used. This is more reliable than the old FM equipment and allows multiple RC models to be used in the same area without interference.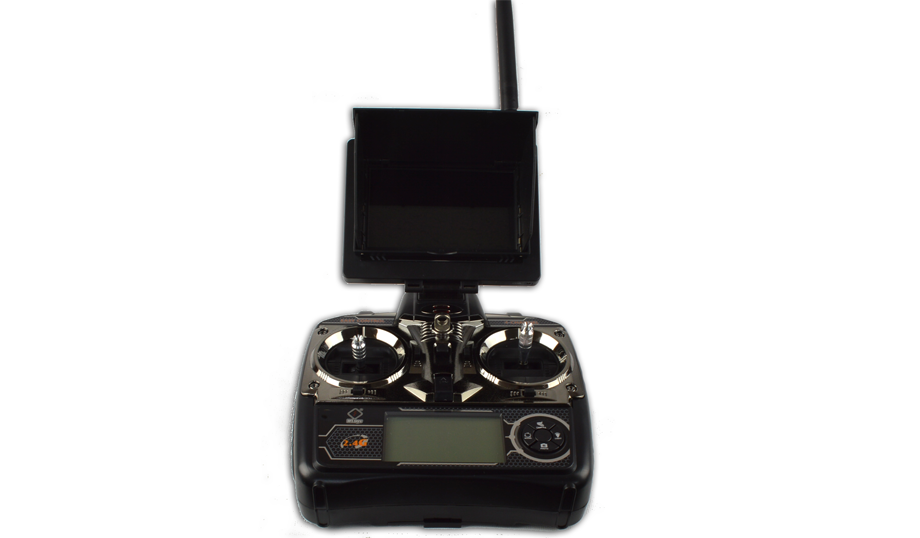 SKU
WLV666
Manufacturer
WL Toys
Build
RTF
Radio Equipment
2.4 GHz
Motor / Engine
Brushed
Blades
Single Blade
Channels
4 Ch
Specifications

Length: 525mm
Width: 525mm
Height: 105mm
Weight: 1750g
Battery: 7.4V 1200mAh Li-po
Radio equipment: 2.4GHz 4 channels
Gyro: 6 Axis
Range: 100 – 150 meters
Flight Duration: 6 – 8 minutes
Control Functions: Full 4Ch 3D control plus control over the lights and camera

Features

First Person View (FPV) live video feed to transmitter
HD 720P video camera with vibration absorber mount
5.8Ghz real time image transmission
2.4Ghz transmitter enables interference free operation
Special designed cover with durable material providing more protection if a crash occurs
Mode switchable transmitter! Easy to switch between mode 1 and mode 2
360° Flip trick function!!
Working LED lights so night flight is possible
Fully assembled and tested in the factory so ready to fly out of the box
6 axis Gyro automatic stabilisation system
High capacity battery included provides longer flight time
What's In The Box?
1 x V666 RC Quadcopter
1 x HD camera
1 x FPV monitor
1 x Card reader
1 x 4GB card
1 x 2.4Ghz Transmitter
1 x 7.4V 1200mAh Li-Po Battery
1 x Balance charger
4 x Spare propellers

Required To Use
4 x AA Batteries for the Transmitter