Description
If you are looking for an entry level low cost RC car that is simple to use but still very fast then the brand new range of 1:12 scale electric models from HSP are a great choice. Sitting half way between a hobby grade model and a toy model, it has enough advanced features including a powerful Li-Po battery and waterproof receiver / speed controlled to make it fast and fun but at a super low price and without the complexity of an advanced model. As a monster truck, it has extra ground clearance and massive wheels compared to cars and buggies, making it ideal for off road driving. It comes complete with 2.4Ghz transmitter that allows multiple models to be used in the same area without interference.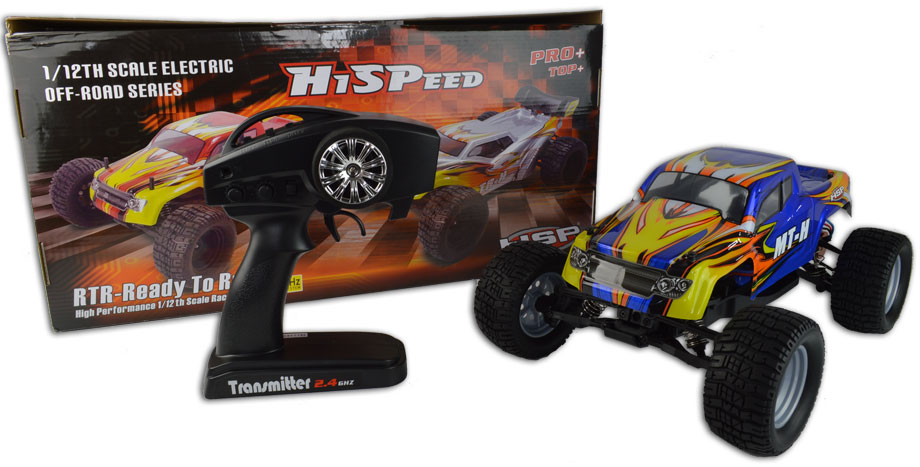 1:12 Scale
The 1:12 scale is big enough for off road racing but still portable and easy to carry with you wherever you go.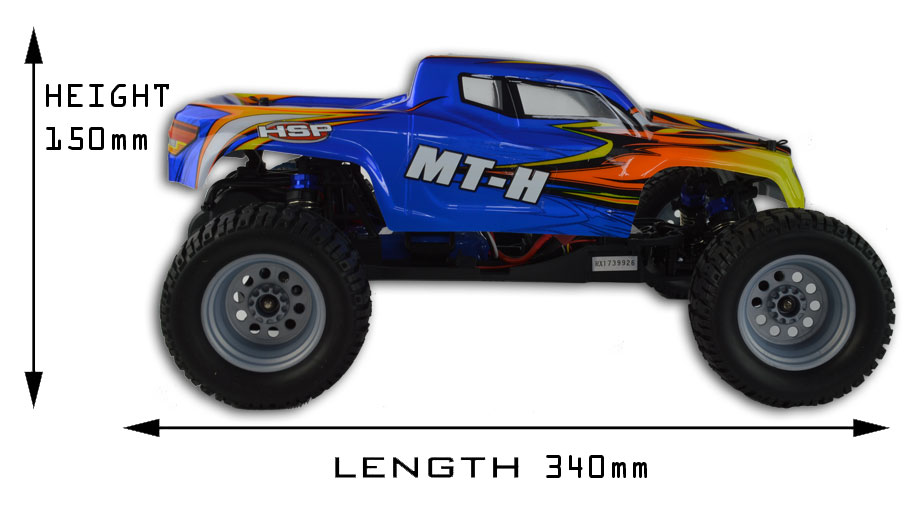 POWERFUL RC 390 BRUSHED MOTOR CONNECTED TO WATERPROOF RECEIVER / SPEED CONTROLLER
A rapid brushed hobby grade motor gives fast top speed and accelleration.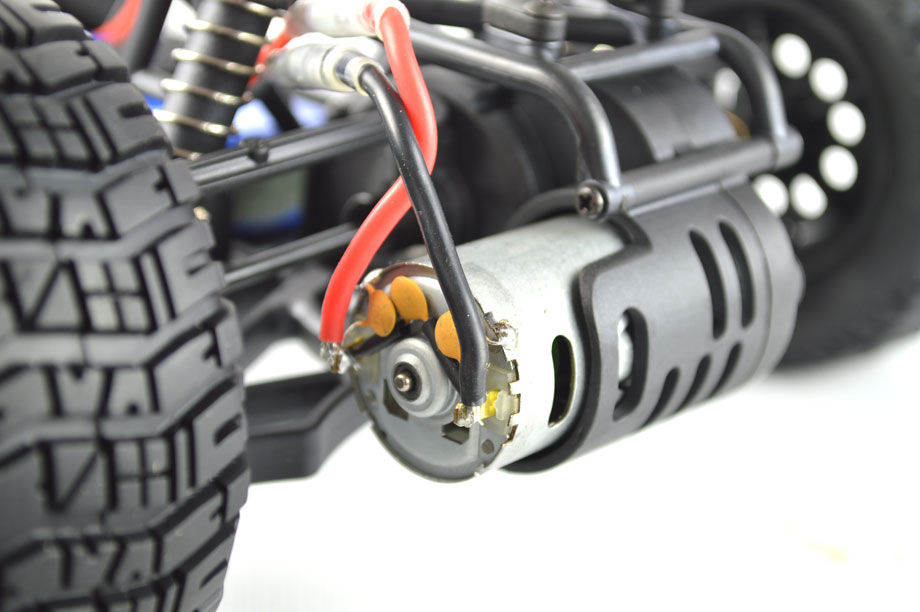 7.4V LI-PO BATTERY
The Li-Po battery pumps out much more power than a standard Ni-MH one. This is the key to the high speed of this model.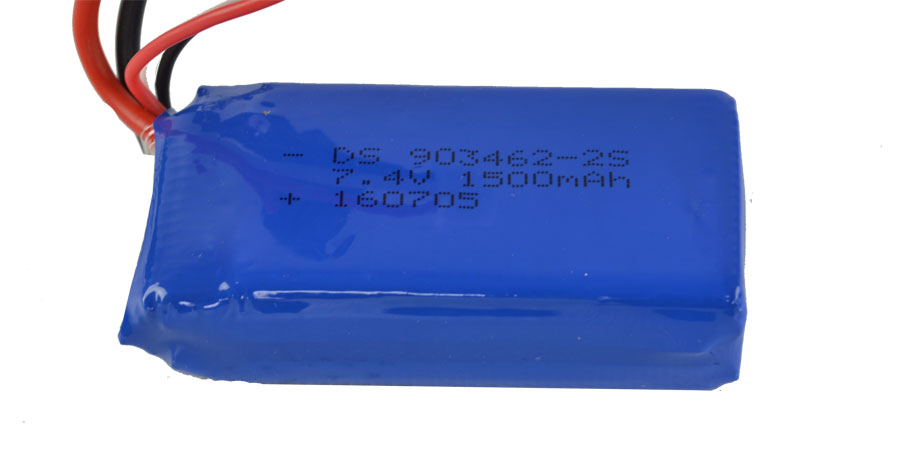 SHOCK SUSPENSION
Long coil spring shocks for off road antics with adjustable angle to suit the driving terrain.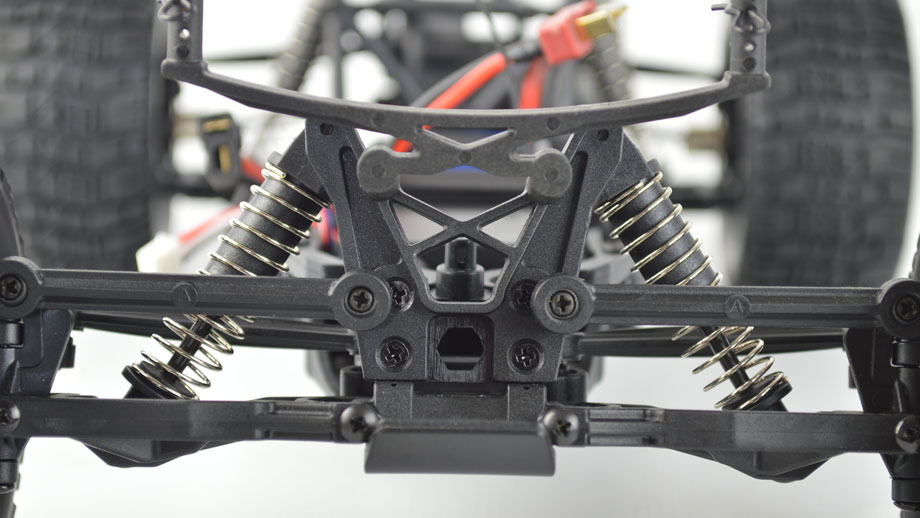 ALL NEW 2.4GHz RADIO TRANSMITTER
All new 2.4GHz radio technology is used. This is more reliable than the old FM equipment and allows multiple RC cars to be used in the same area without interference.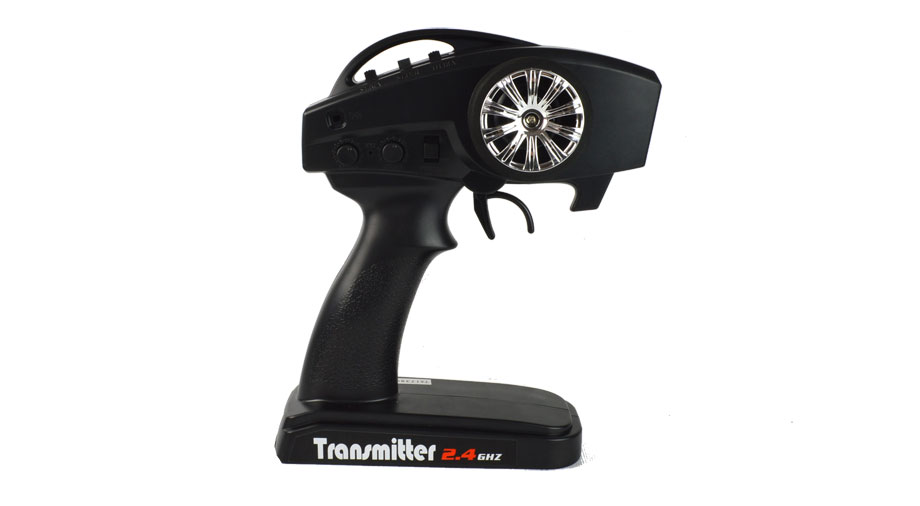 AVAILABLE IN 2 COLORS
Choose from red or blue.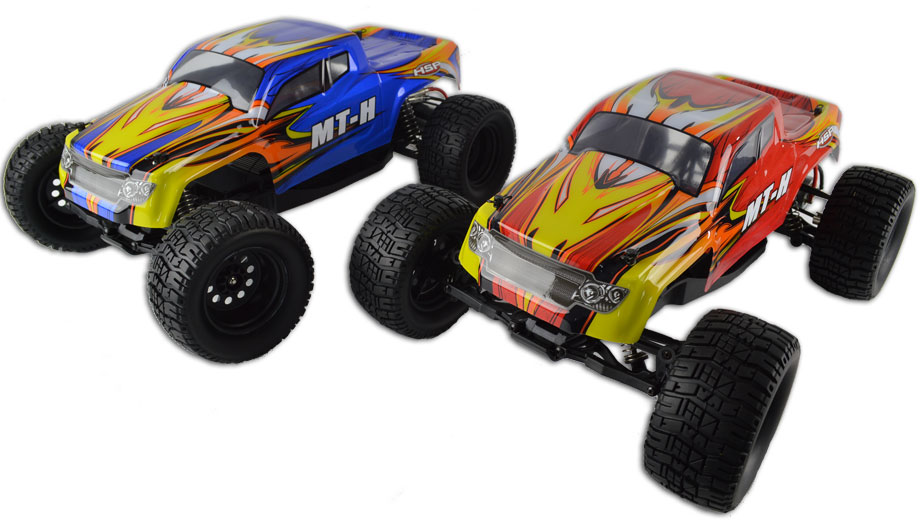 HIGH GRIP TYRES
The over-sized grippy rear tyres give good grip off road but also let you put the power down on road.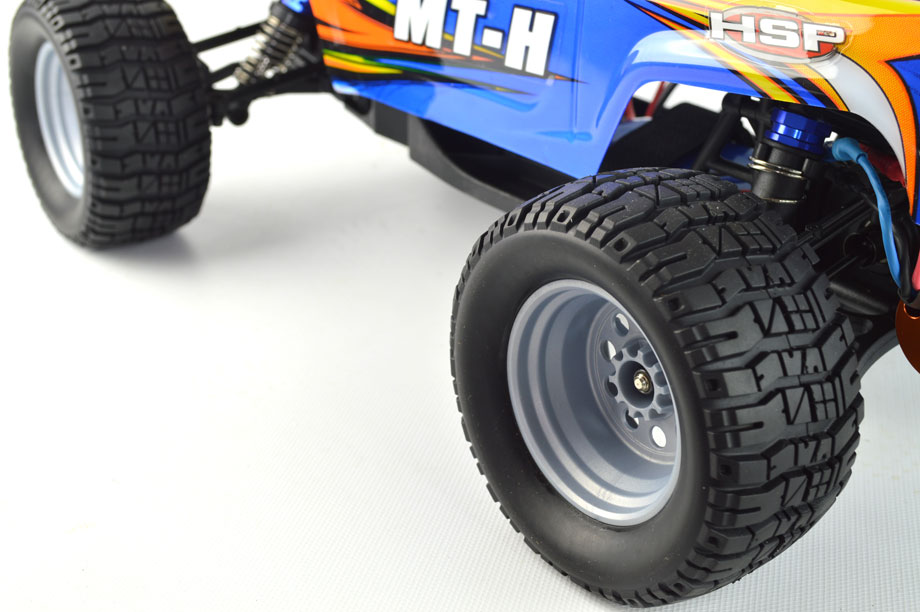 SKU
H94401
Manufacturer
HiSpeed
Model Scale
1:12
Build
RTR
Drive
2WD
For Terrain
Off Road
Radio Equipment
2.4 GHz
Type
Monster Truck
Motor / Engine
Brushed
Specifications

Length: 340mm
Height: 150mm
Gear Ratio: 1:8.2
Motor: RC 390
Servo: 6 KG
Battery: Li-Po 7.4v 1500mAh
Radio System: 2.4G
Drive System: 2 Wheel Drive
Chassis Type: Plastic

Features

Powerful RC 390 motor
7.4v 1500mAh lipo battery
Waterproof 3in1 receiver / speed controller
2.4ghz remote control system, no interference, long control range
High performance quite compact front/rear differentials
Suspension arms with adjustable setup
High precision electronic speed control provides easy/quick response
High grip off-road wheels

What's in the box?

1x HSP 1:12 Scale 2WD Electric Power RC Off-Road Buggy
1 x Li-Po 7.4v 1500mAh
1x Charger
1x 2.4ghz Remote Controller
1x User Manual

Required To Use
4x AA batteries for the radio transmitter.